Everyone has something to say about the 'new' wave of rappers, most of it being unfairly slated by old school hip-hop heads afraid to see the genre evolve or change. Rid yourself of this apprehension and you're sure to find a bunch of extremely talented individuals (e.g Lou The Human) out there that have somehow flown under the mainstream radar, Seattle based rapper LaLion being just that. With his fast delivery, clever bars, and hard beats he's slowly gaining the attention he deserves. With 2 albums already released, he's targeting the big time.
The 21-year-old started rapping at the age of 11 and, much like the running theme of new age rappers, took inspiration from genres other than hip-hop. While he grew up listening to notable big shots like Biggie, 2Pac, and Kendrick, LaLion states "I spent most of my teen years playing in bands and practicing guitar. So, a lot of my inspiration comes from rock bands like Linkin Park, The Strokes, and Nirvana".
A rock influence is nothing new for a lot of rappers nowadays but it has certainly helped the likes of LaLion to pave a new chapter for the genre they hold dear. Kurt Cobain went on to inspire a plethora of kids with guitars but he's even gone as far to heavily influence hip hop long after his death, with his bleak and gloomy outlook becoming the foundations for others to build upon. Denzel Curry may just be the bluntest about this, naming a song 'Clout Cobain' which revolved around the consequences of fame while dealing with paranoia and suicidal thoughts. The late Lil Peep could have arguably been heralded as carrying the Nirvana's star flame into the surge of SoundCloud rap.
LaLion has ensured that this gloomy aesthetic isn't merely just that, his adamance about his music being more than just a look being truly palatable. "My music is made to cater to the person who is struggling through something in their life.  My music style reflects anger towards the modern normality's that are causing kids to kill themselves. If we are talking stylistically my music is a mix between Bone-Thugs and Linkin Park."
His childhood and surroundings have also played a part in his lyrical content too. "Seattle is a dark and depressing place. Growing up in the Seattle area has made an impact on my music.  We have grey clouds nine out of the twelve months and homeless people on every block."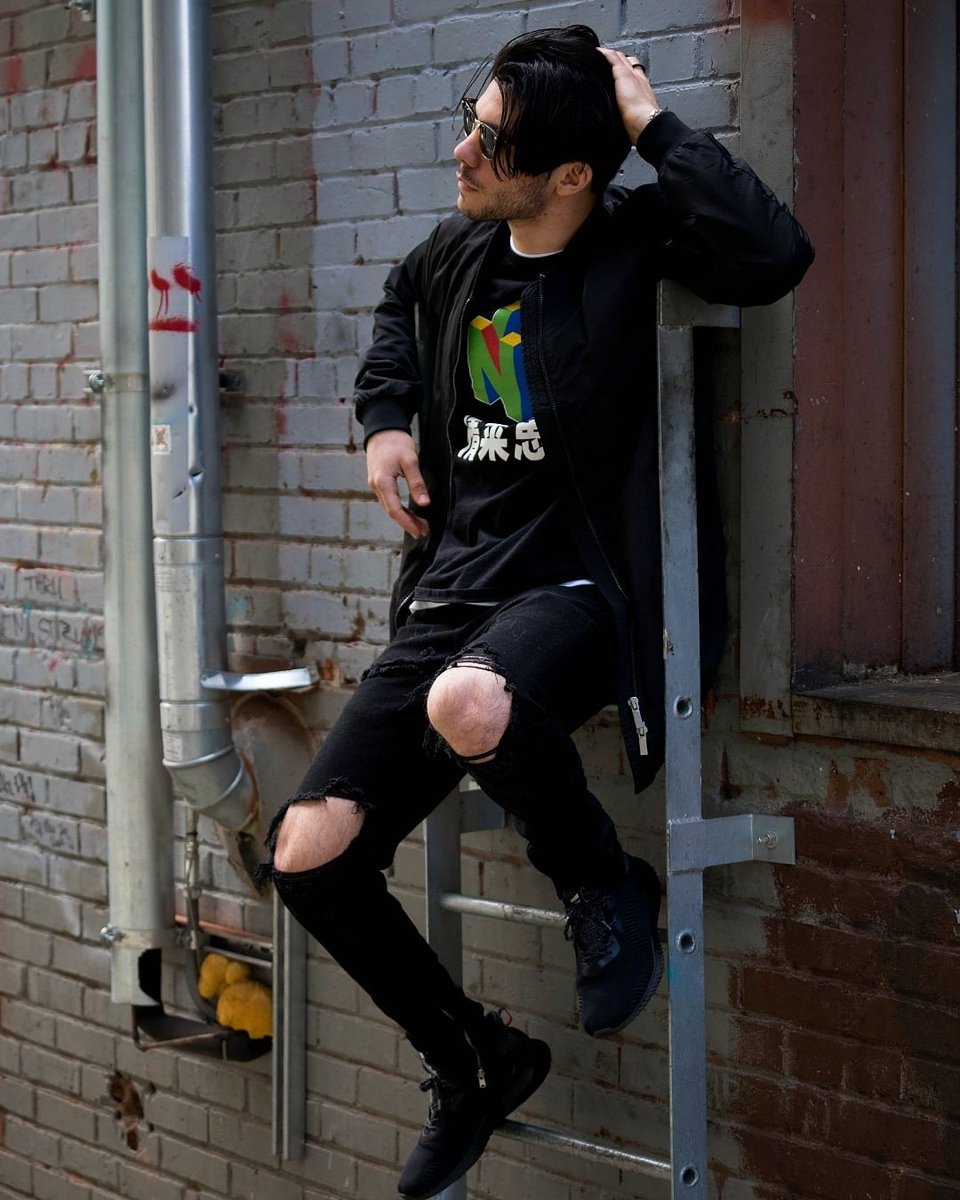 While he has his hopes set high, LaLion is a firm believer in staying humble and hopes to make that firm for any young rappers with lofty goals but don't make time for their craft. "It is the most important thing you could do.  I see a lot of young artists with hundreds of thousands of followers on Instagram, but they release one song every three months.  And that song ends up not sounding very good. But it depends on the type of artist you want to be. If you want to be the best, you need to work more than the rest.
The rapper also thinks it's vital for youngsters to understand history of hip hop. "You need to understand who built the foundation for where you are standing". With the conversation about culture vultures and appropriation in music still ongoing, it's definitely a perspective worth bearing in mind.
Talking of the 'new wave', artists like Lil Pump, LiL Uzi Vert and Juice Wrld have faced criticism for their style of hip hop because of their so called 'lazy lyrics' and 'auto-tuned effects'. However, there's a place for every sound and most criticism these artists have faced can seem almost venomous. LaLion agrees and thinks there's room for all types of hip hop. "The 'new school' rappers as you put, are club artists. So, if I'm in a club or a party, sure, put that shit on." But he also believes it is extremely important to stay unique. "That's probably why all these kids are getting face tattoos. They want to be impossible to copy with their image. Unfortunately, that doesn't translate to the music and they end up sounding like the last guy."
But where does LaLion see himself in the coming years? His dream one day is to "Be the best in the game. Grammy's. Most streamed. The best." Just like his idol and favourite rapper of all time Eminem.
"I wouldn't say that I am recognised even now. But when I started this, yes.  I came into it with the thought I will be the best in the game without a doubt.  Confidence is key." – Sanjeev Mann (@Ask_Sanjeevs)