Day 2 baby! If we're being totally transparent, today is by far the weakest of the weekend but that doesn't mean that there isn't anything worth seeing. Let's have a look and see how Saturday of TRNSMT treats us.
Vistas
A band that we've covered extensively since they first came onto the scene with their hot indie rock single Sign Language, Vistas were oddly low on the King Tuts bill considering the success and crowd they have accumulated. Starting off with the aforementioned breakout track, the Edinburgh pop-rock outfit had the crowd chanting and moshing along to their catchy infusion of noughties indie and their own wee touches. With the sun shining down, the band were the perfect way to start the day and with the reaction they got from the audience, I won't be surprised to see this band become a regular sight at festivals all over the UK
8/10
Yonaka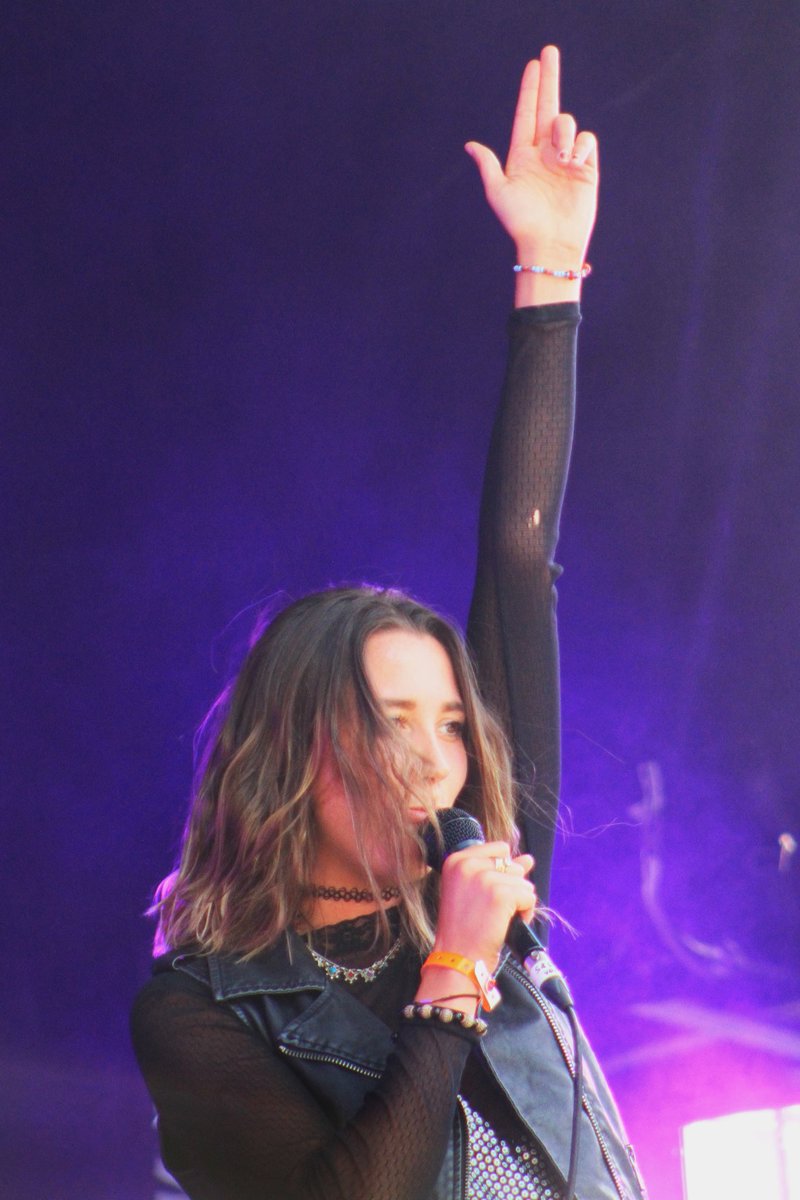 Going on from a band that had been on our radar for a while to one that have only just recently made a blip, Yonaka are a sweet wee alt rock four piece that made a good impression on their King Tuts stage appearance. With front-woman Theresa Jarvis jumping around, dancing and pretty much rapping at one point, there was a fuck ton of Anthony Kiedis charm radiating off the band – an interesting act with a fuck ton of potential. If you didn't know then you know now.
7.5/10
Stormzy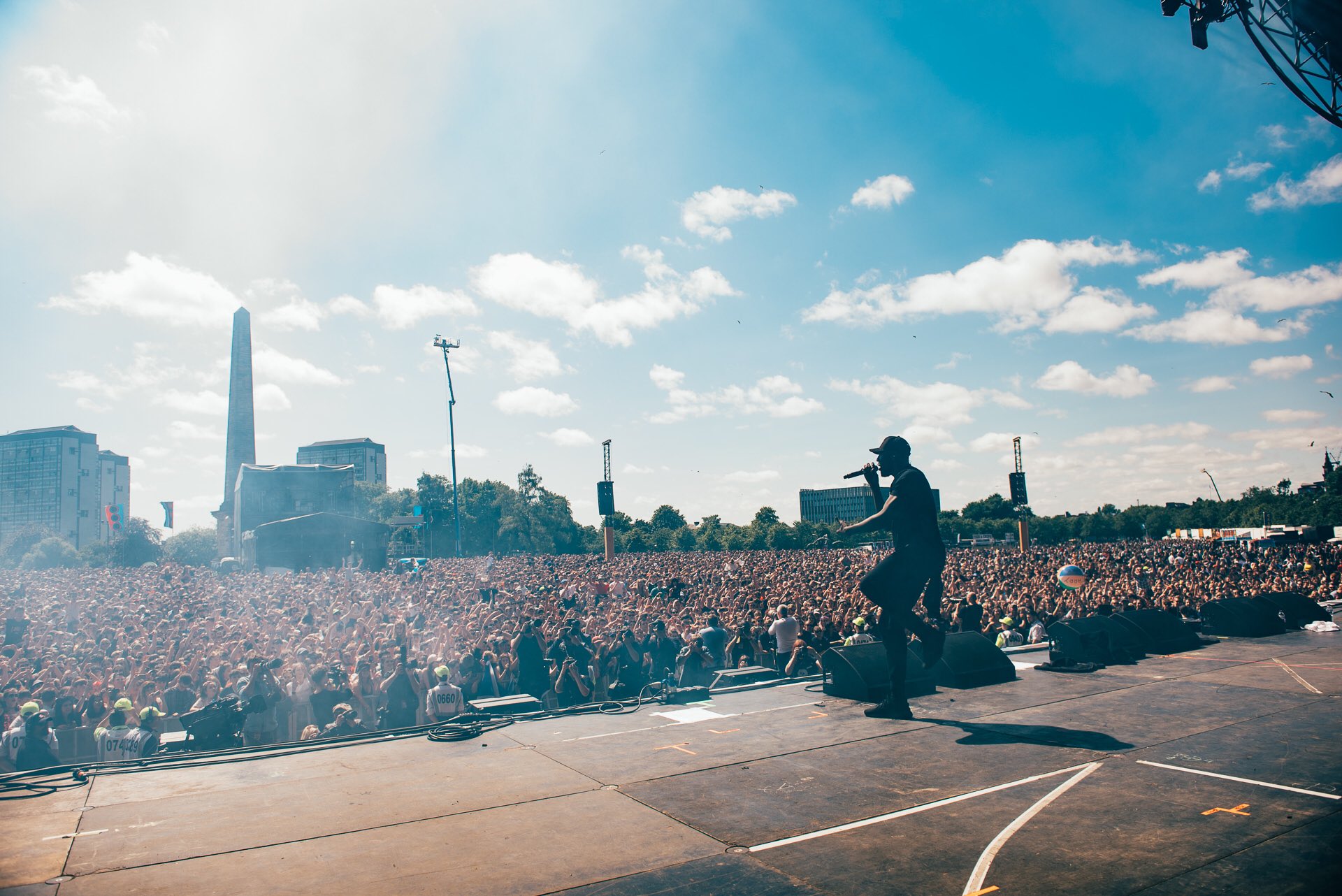 If we're being transparent, we tried our best not to go anywhere near the main stage today: a bunch of samey, indie rock bands that seem to do more harm than good to the genre they claim to care about so much. Stormzy was on our must see list though and boy, he somehow still blew our expectations out of the park. The energy of a cheetah and with the same instinct, he put on the show of a lifetime and managed to convert the sceptics in the crowd. There was no moment to catch your breath bar Cigarettes and Cush and even then, most of the crowd were singing along in typical festival fashion. Expect to see him make an appearance on our Best of TRNSMT list.
9/10
The Van T's
After the classic festival trope of losing and then searching for your friends for nearly an hour, we made our way back over to the King Tut's stage for what would sadly be the last gig of the day for myself (stupid cold). Thankfully, The Van T's did enough to leave everything on a high note with their sugary surf-rock/pop musings doing enough to keep the sun out and the good times flowing. While they might not have done enough to change the minds of sceptics, they more than certainly affirmed their reputation in the minds of many as one of the strongest up and coming acts Scotland has to offer.
7.5/10
The

LaFontaines
With nearly a decade's worth of experience, the LaFontaines had a setlist to suit most people. Fast, dancy songs like Pon De Fonts and King to slower songs such as castles, the set was sublime start to finish. Showcasing new material, the band are certain to do exceedingly well in the future. – Gregor Farquharson (@Gregoratlantic)
8/10
---
FOLLOW US ON TWITTER AND INSTAGRAM