By Oliver Butler (@notoliverbutler)
Unhook the phone, close your curtains and strap in. Eminem is back, and he's brought Beyoncé along with him. In his first offering since 2013's Marshall Mathers LP2, bar for the beat-less freestyle Campaign Speech, Walk on Water is a gospel-esque track, with incredibly self-aware lyrics from Slim Shady.
However, a lot's changed since Marshall Mathers released his album, and many, many rappers have come through to stake a claim for his position and, indeed, have succeeded. Why have a Slim Shady when you can have a Kendrick, Kanye or Chance? Is there still a place for Eminem?
The lyrics question that, and whilst his use of r*tard really has no place in 2017's music scene, the use of an offensive word really isn't the worst crime committed by a musician in this year. The song begins with that silky smooth, instantly recognisable Beyoncé voice, moving aside for the original benchmark. Aurally it's a very simplistic song, with just a soft piano riff with some strings, but adds plenty of emotion to the song.
Of course, there's not a lot to be said for the musical prowess of a piano riff & some strings, so let's have a butcher at the old lyrics of this particular "rap song".
It's a very self aware song from the Detroit rapper, almost somewhat worrying about his relevance in the modern age, with "It's true, I'm a Rubik's — a beautiful mess, at times juvenile, yes, I goof and I jest, a flawed human, I guess, but I'm doin' my best to not ruin your expectations and meet 'em" a standout part of the song. It feels like he recognises that he's flawed as a person, but he's still doing his best to produce the same quality for his fans that he's always done.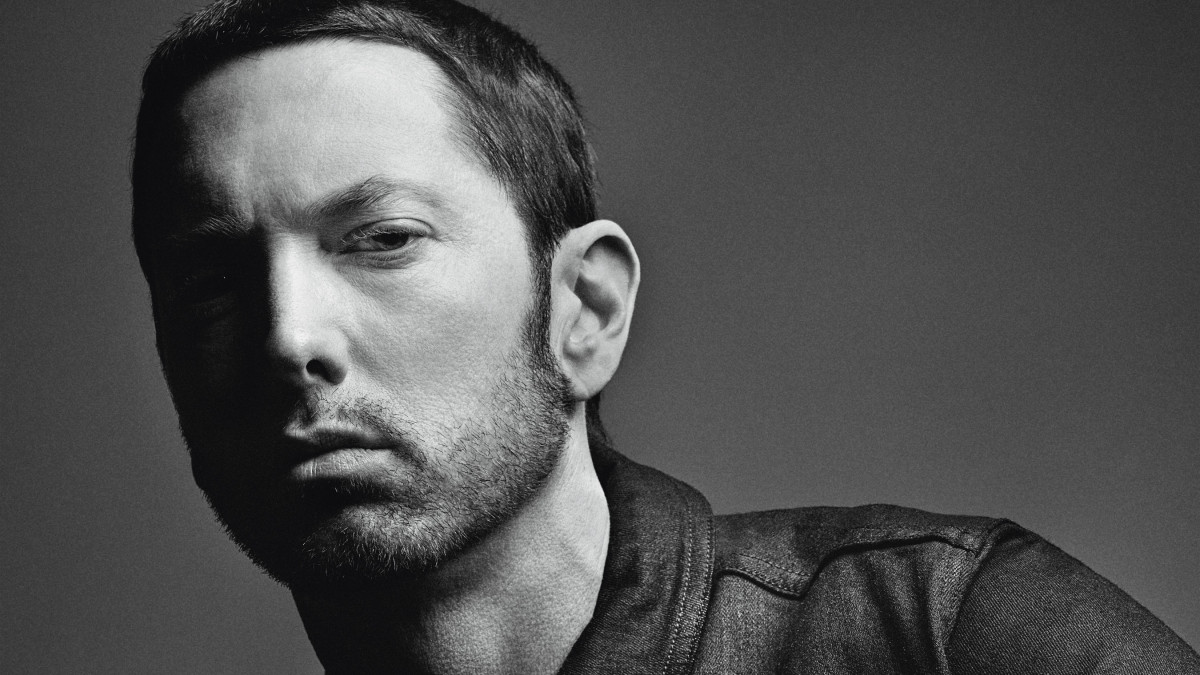 Truthfully, this isn't the best Eminem song you'll ever here, but that doesn't mean it's bad. It's a change of pace from someone who's used to producing vitriol, humour & anarchy by the bucketload. Usually Slim Shady takes over the record, but as he recognises himself in the song, that it's a "facade and it's exhaustive". It feels like that for the first time in some 20 years, the curtain has come down and we get to see the man behind the chainsaw and hockey mask, someone who is afraid to let everyone down & recognises they're not a perfect human. It's a rare show of humility, and it works. It details the struggles he's faced throughout his long & storied career, and actually packs a punch.
Beyoncé really does add something to this song and follows a strong trend of Eminem bringing in female vocalists to collaborate & sing on songs with him, including Rihanna and Skylar Grey (who plays the piano on this song!) to break the track up & really flesh it out.
Is this a one-off track from Eminem or the starting gun to signal something more? A recent Twitter post had a note with "Walk on water. Take as needed.". The interesting part of this? It was written on a prescription-style note with "Revival" (backwards E) on it, following the similar themes of comeback albums Relapse and Recovery. The critics haven't had much to say about Big E Rapson since his comeback in 2009, but hold onto your peroxide blonde hair, there may just be a revival about to go down.