To say that Pixar have had an impact on cinema is to put it lightly. Throughout their entire history, the animation studio has suffered either by executive intrusion or financial issues but despite all this, they've somehow managed to not only survive but provide film enthusiasts with some of the best movies they've seen.
While not everything they touch turns to gold, it's hard to deny the sheer passion, enthusiasm and heart that goes into every film they deliver and so, it's our pleasure to (subjectively) rank the studio's output from Worst to Best in the build up to the release of Cars 3 next month.
With that in mind: sit back, crack open a cold one and try not to get too angry at us for the following choices.
---
17. Cars 2 (2011)
What's It About: In this sequel that precisely five people asked for, Cars 2 follows on from the original by travelling the world with Lightning McQueen as he tries to take part in the first ever World Grand Prix. Sadly, his friend Mator tags along and ends up…falling into the world of international espionage.
What Critics Thought: Cars 2 won't win any new converts, but will sell an awful lot of car toys. – Catherine Bay (Film 4)
What We Thought: While I never loved it, Cars was at least a nice premise that channelled those underdog stories of the 80's: Cars 2 goes into territory that would have been much better explored by an original IP. Sadly, we get the Jar Jar Binks of animation to take us into a world that could have been so interesting but, thanks to our "protagonist", is shallow and void of that trademark Pixar flair. – Liam Menzies (@blnkclyr)
16. Finding Dory (2016)
What's It About: Revolving around themes of family and love, Finding Dory is a sequel to, you guessed it, Finding Nemo that follows the forgetful blue fish in her quest to find her parents.
What Critics Thought: There are large dollops of sentimentality and we all know just how the story is going to end, but there's an enjoyably anarchic undertow to proceedings, not least when the fish commandeer a lorry and race the wrong way up a freeway. – Geoffry MacNab (The Independent)
What We Think: In what is now an inside joke between me and my partner, after watching Finding Dory I quipped that it got "3/5: Baby Dory was kinda cute, I guess". In hindsight, I may have been too generous. While the film is beautiful and certain characters have such an adorable design to them, this isn't enough to help a plot that makes you think that the creative team themselves are coming down with what Dory has. – Liam Menzies (@blnkclyr)
15. The Good Dinosaur (2015)
What's It About: What if the asteroid that forever changed life on Earth missed the planet completely and giant dinosaurs never became extinct? That's what Pixar's 2015 flick asked as an Apatosaurus named Arlo leads the story and bumps into a new human friend.
What Critics Thought: As Pixar productions go, this one isn't a ground-breaker, but it's heartfelt and endearing, as well as visually splendorous, and kids will love it for sure. – Joe Morgenstern (Wall Street Journal)
What We Think: The Good Dinosaur is a classic feel good film for me, and is extremely under looked in my opinion. It tells an amazing story, and I feel that all kids should have the chance to see it. – Gregor Farquharson (@gregoratlantic)
14. Monsters University (2013)
What It's About: A prequel to the Mike and Sully lead original, this films goes back to the duo's university days before they were even friends. Monster's University explores how the inseparable pair became so and how they managed to land themselves the job of a life-time.
What Critics Thought: It has enough of the right stuff to haunt the imagination long after the immediate buzz of its fluffy-furred cuteness has melted away. For a mere prequel, that's a result. – Trever Johnston (Time Out)
What We Think: It's not outstanding by any means but out of all the films that got sequels bar the Toy Story franchise, Monster's University stands out as being one of the better ones. While it plays it relatively safe, the final third as well as the ending itself do enough to make it exciting and less predictable than many would have anticipated. – Liam Menzies (@blnkclyr)
13. Brave (2012)
What It's About: Merida is a skilled archer and daughter of King Fergus and Queen Elinor. Determined to carve her own path in life, Merida defies an age-old custom sacred to the uproarious lords of the land: massive Lord MacGuffin, surly Lord Macintosh and cantankerous Lord Dingwall. After making a wish to a witch, chaos ensues and Merida must do everything to restore peace to the kingdom.
What Critics Thought: By the climax, at which all right-thinking viewers will have dissolved in a puddle of warm appreciation, the new Pixar film has earned two cheers and a big bear hug. – Richard Corliss (Time Magazine)
What We Think: While a movie revolving around female empowerment is nothing new, one aimed at kids by the creative minds at Pixar definitely is. There may be a bit of Scottish bias going on here but the environments are just as breathtaking as they are in real life. On top of that, it's great to finally a see a film where a Scottish person isn't the butt of a joke. – Liam Menzies (@blnkclyr)
12. Toy Story 3 (2011)
What It's About: The third entry in the series, Toy Story 3 sees Woody and Buzz's owner Andy head off to college, meaning that the toys are off to somewhere…unknown. Well, that place ends up being daycare, full of careless and sticky kids which ends up with the gang plotting a great escape.
What Critics Thought: It takes a kind of genius to combine a children's movie for grown-ups and a grown-up's movie for children in one glittering digimated package, yet the folks at Pixar have done it time and again. – Anthony Quinn (The Independent)
What We Think: It's by no means a bad film but Toy Story 3 comes off as a bit…stale. Many of the plot elements, from the tension between the toys to the villain having a near beat for beat backstory, have been done before and better by the series itself though there's no denying how bloody emotional this film makes everyone who watches it. – Liam Menzies (@blnkclyr)
11. A Bug's Life (1998)
What It's About: A Bug's life focuses on a colony of ants who seasonally gather food for themselves and a wild gang of rowdy grasshoppers. When our protagonist Flik destroys the food supply, the angry grasshoppers threaten to kill the ants if they don't produce a new supply of food by the time they return — an impossible feat. Flik leaves the anthill in search of help in the form of bigger bugs, and to wage war against the grasshoppers – but ends up gathering a bunch of circus performers.
What Critics Thought: he colours are vivid, the detail incredible and the vocal performances, led by Foley, are fine. Happily, it works on both a child's and adult's level. – Film 4
What We Think: It may be a "kid's film" but the topics A Bug's Life subtly touches on helps it to be so much more than that. With one of the best Pixar villains, voiced by none other than Kevin Spacey himself, and a lovable cast of characters, it's no surprise people call A Bug's Life one of their favourites. – Liam Menzies (@blnkclyr)
Nostalgic value pushes this film to my number 2 spot and I love the originality of it. As a kid I would watch this film on repeat. – Will Sexton (@willshesleeps)
10. Cars (2006)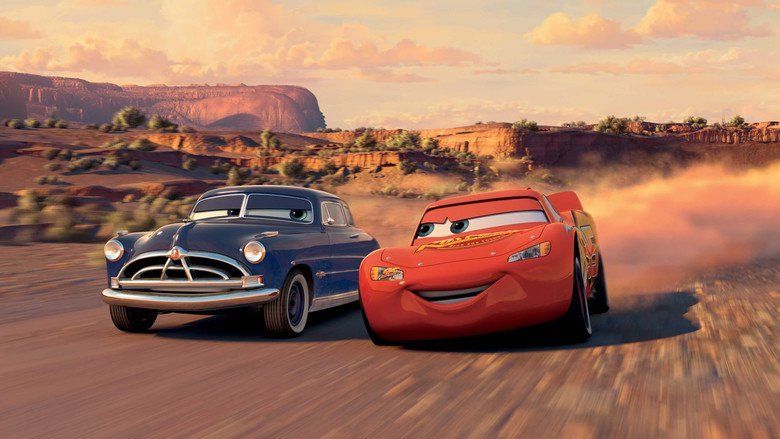 What It's About: On his way to the big Piston Cup Championship, rookie race car Lightning McQueen finds himself in the town of Radiator Springs. As he meets the characters this place has to offer, he realises that there's more to life than just trophies and materialistic things.
What Critics Thought: Though the central idea of nostalgia for a quieter, small-town life may well be lost on this movie's young audience — Cars finds a pleasant and often sparkling groove. – Moira McDonald (Seattle Times)
What We Think: An Owen Wilson voiced protagonist may sound initially irritating but Lightning McQueen may be one of Pixar's better written characters, even if he's in a film where 50% of the characters are either forgettable or irritating. Despite its horrible sequel, Cars deserves to be said in the same sentence with other iconic Pixar films. – Liam Menzies (@blnkclyr)
9. Inside Out (2015)
What It's About: Riley is a happy, hockey-loving 11-year-old Midwestern girl, but her world turns upside-down when she and her parents move to San Francisco. Riley's emotions try to guide her through this difficult, life-changing event. However, the stress of the move brings Sadness to the forefront. When Joy and Sadness are inadvertently swept into the far reaches of Riley's mind, the only emotions left in Headquarters are Anger, Fear and Disgust.
What Critics Thought: The ordinary trauma of an 11-year-old girl coming to terms with a new life and school while losing all her old, comforting, childish certainties has become a glittering, bravura piece of cinema, a comedy both wise and tender. – Kate Muir (Times)
What We Think: Inside Out does what the best Pixar films do – it'll have you laughing one minute, smiling the next, crying a wee while later and at some points, doing all at once. This was the film that helped to put to rest any doubts anyone had about the company after a less than stellar performance from the years prior – it's safe to say we're full of joy after it. – Liam Menzies (@blnkclyr)
8. Toy Story (1995)
What It's About: Woody , a good-hearted cowboy doll who belongs to a young boy named Andy , sees his position as Andy's favourite toy jeopardised when his parents buy him a Buzz Lightyear action figure. Even worse, the arrogant Buzz thinks he's a real spaceman on a mission to return to his home planet. When Andy's family moves to a new house, Woody and Buzz must escape the clutches of maladjusted neighbour Sid Phillips and reunite with their boy.
What Critics Thought: So ingenious in concept, design and execution that you could watch it on a postage stamp-sized screen and still be engulfed by its charm. – Derek Adams (Time Out)
What We Think: While it may not have aged well animation wise, Toy Story's sheer originality more than two decades later is undeniable. It laid the foundations from which Pixar would build their legacy on but putting that aside, it's hard to deny the sheer love this film radiates. – Liam Menzies (@blnkclyr)
7. Ratatouille (2007)
What It's About: Remy, a resident of Paris, appreciates good food and has quite a sophisticated palate. He would love to become a chef so he can create and enjoy culinary masterpieces to his heart's delight. The only problem is, Remy is a rat. When he winds up in the sewer beneath one of Paris' finest restaurants, the rodent gourmet finds himself ideally placed to realise his dream.
What Critics Thought: A lot of animated movies have inspired sequels, notably Shrek, but Brad Bird's Ratatouille is the first one that made me positively desire one. – Roger Ebert
What We Think: It's always a damn hard choice to choose a favourite Pixar film but I have to give top choice to Ratatouille: it's a lovable rat that cooks, its soundtrack is beautiful, and it's incredibly clever for a kids film and evokes a fair amount of emotion! It does its job and entertains everyone – I will fight anyone who says they don't like Ratatouille! – Fraser Nunn (@badknitbeard)
6. Finding Nemo (2003)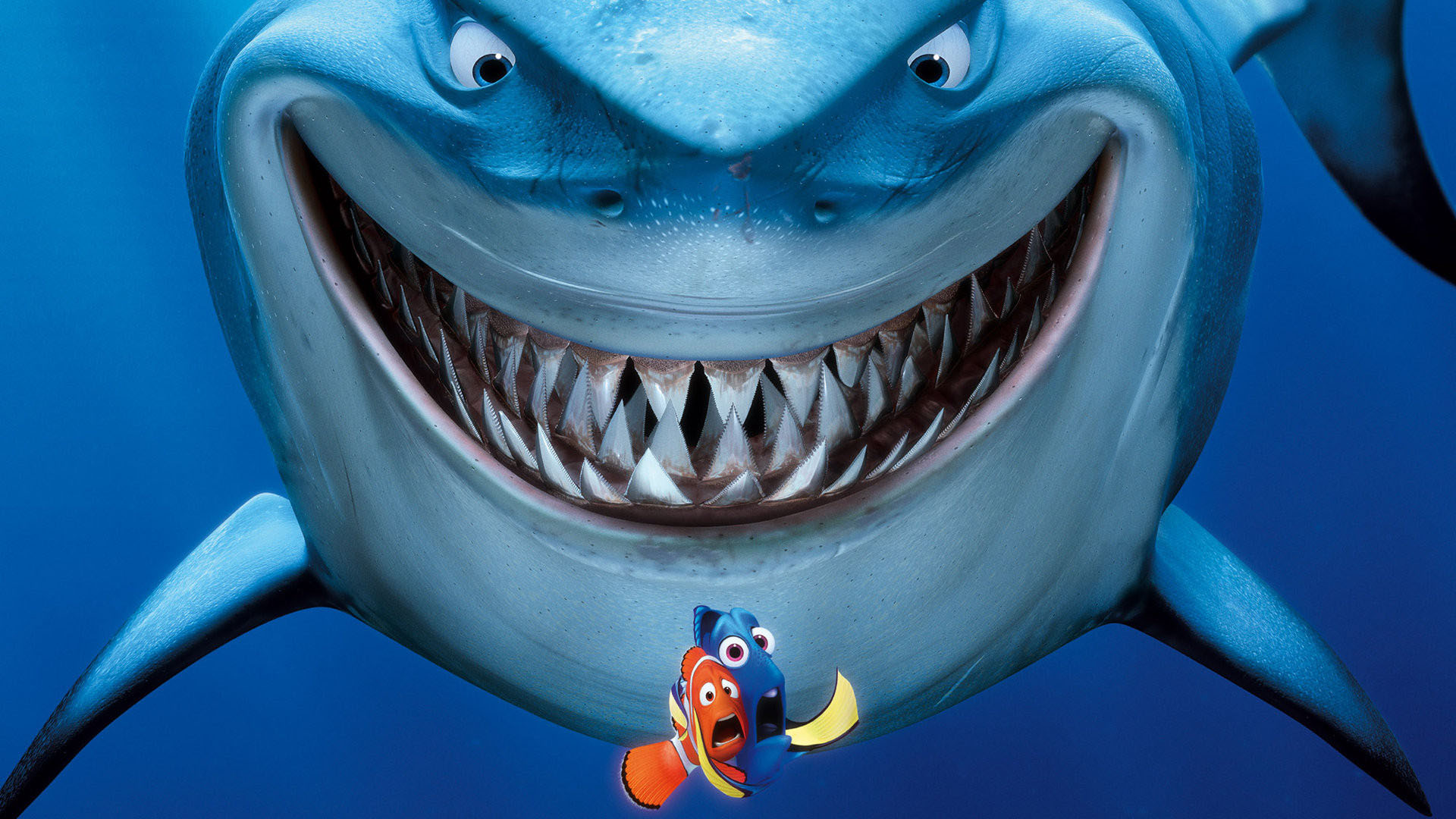 What It's About: Marlin , a clown fish, is overly cautious with his son, Nemo , who has a foreshortened fin. When Nemo swims too close to the surface to prove himself, he is caught by a diver, and horrified Marlin must set out to find him. A blue reef fish named Dory — who has a really short memory — joins Marlin and complicates the encounters with sharks, jellyfish, and a host of ocean dangers. Meanwhile, Nemo plots his escape from a dentist's fish tank.
What Critics Thought: Finding Nemo is distributed by Disney, and it has what the most heartfelt Disney animated features used to have: rapturous imagery matched with real wit. – Peter Rainer (Vulture)
What We Thought: The first film I ever saw in a cinema, so it's always going to hold a special place in my heart. Aside from that, it's a beautiful film that never fails to have me enthralled even after about 50 rewatches. – Rory McArthur (@rorymeep)
5. Up (2009)
What It's About: Carl Fredricksen, a 78-year-old balloon salesman, is about to fulfill a lifelong dream. Tying thousands of balloons to his house, he flies away to the South American wilderness. But curmudgeonly Carl's worst nightmare comes true when he discovers a little boy named Russell is a stowaway aboard the balloon-powered house.
What Critics Thought: Funny and poignant and full of life, Up easily qualifies as one of the best movies of the year so far. Go with someone you care about. – Tom Charity (CNN)
What We Think: Gotta say Up is my favourite: the first 10 minutes are absolutely perfect, super lovely and heartbreaking, then the rest of it is a kinda odd couple adventure time. Just dead lovely and super simple. – Dominic Cassidy (@lyre_of_apollo)
4. Monsters Inc. (2001)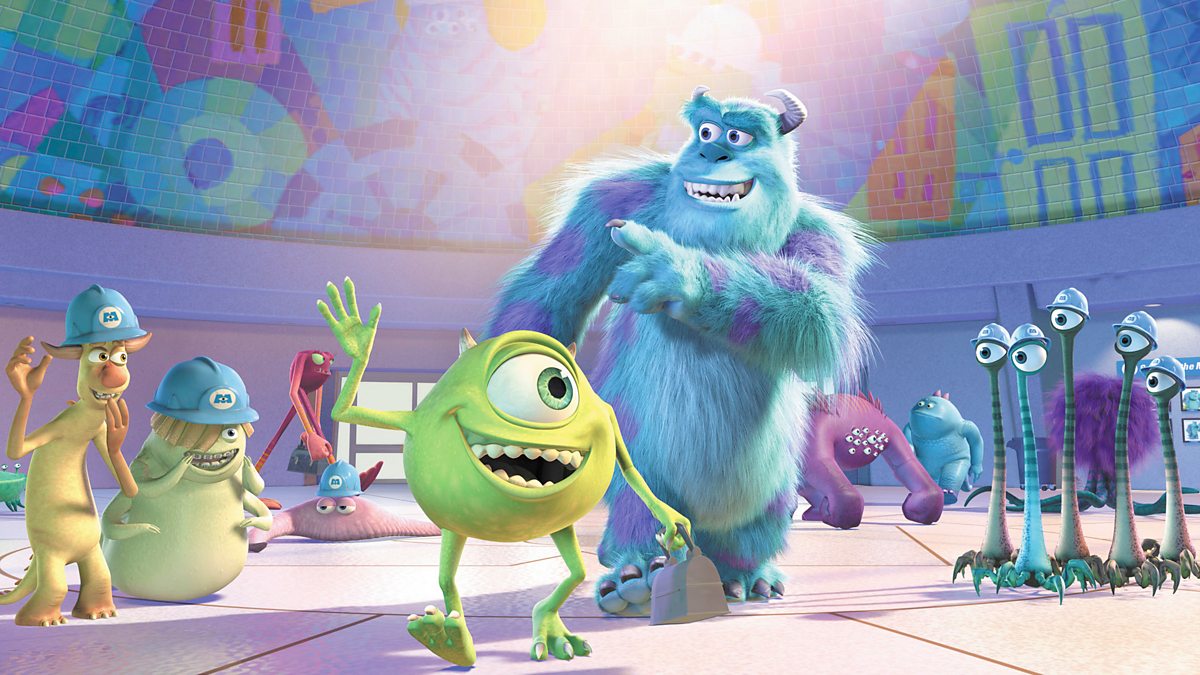 What It's About: Monsters Incorporated is the largest scare factory in the monster world, and James P. Sullivan is one of its top scarers. Sullivan is a huge, intimidating monster with blue fur, large purple spots and horns. His scare assistant, best friend and roommate is Mike Wazowski , a green, opinionated, feisty little one-eyed monster. Visiting from the human world is Boo , a tiny girl who goes where no human has ever gone before.
What Critics Thought: It's in the visuals that 'Monsters Inc' comes to life, from the jazzy, Norman McLaren influenced opening to the hilarious, shakycam amateur-dramatic recap over the closing credits. – Tom Huddleston (Time Out)
What We Think: Putting nostalgia aside, this was the first film I ever saw in a cinema after all, Monsters Inc to this day still stands the test of time: animation wise it stills looks gorgeous with Sully's fur still looking frighteningly realistic and the story keeps you on the edge of your seat till the very end. The chemistry between characters is a real highlight, with the bond between Boo and Sully being an emotional forte. – Liam Menzies (@blnkclyr)
3. Toy Story 2 (1999)
What It's About: Woody is stolen from his home by toy dealer Al McWhiggin , leaving Buzz Lightyear and the rest of the gang to try to rescue him. But when Woody discovers that he's actually a valuable collectible from a once-popular television show called "Woody's Roundup" and is reunited with his horse Bullseye, Jessie the yodeling cowgirl and his faithful sidekick, Stinky Pete the Prospector, he doesn't want to leave.
What Critics Thought: Toy Story 2 is a brilliant example of that rarest of Hollywood phenomena a sequel to a major hit film thats as good, if not better, than the original. – Paul Clinton (CNN)
What We Think: While a totally predictable top choice, the classics are classics for a reason. Everything about the original is amped up and improved upon, leading to the second best third act in any Pixar film behind The Incredibles. – Liam Menzies (@blnkclyr)
Simply put, the height of animated film. A whip smart script, fantastic performances all round and a belter of a final third, one of the best films ever made full stop. – Jake Cordiner (@jjjjaketh)
2. Wall-E (2008)
What It's About: WALL-E, short for Waste Allocation Load Lifter Earth-class, is the last robot left on Earth. He spends his days tidying up the planet, one piece of garbage at a time. But during 700 years, WALL-E has developed a personality, and he's more than a little lonely. Then he spots EVE , a sleek and shapely probe sent back to Earth on a scanning mission. Smitten WALL-E embarks on his greatest adventure yet when he follows EVE across the galaxy.
What Critics Thought: It indeed feels 'new', moving out of Pixar's comfort zone while retaining the brand's populist virtues: lovable characters, crafted jokes, aw-shucks niceness and wonderful images. – Andrew Osmond (Sight and Sound)
What We Think: I think I have to give it to Wall-E because of the unrivalled uniqueness of the film in Pixar's repertoire. The apocalyptic Earth it creates is one of the most believable I've ever seen a movie. I think that really says something, seeing as it's a cartoon. – Karsten Walker (@karseatheadrest)
I could list a whole array of favourite Pixar films but for me it has to be Wall-E: a masterpiece that would have surely swept all awards if it wasn't a "kids film", does what many films have tried to do in a much more simplistic and ultimately more believable approach with minimal dialogue creating something unique that will probably never be beaten in the animated genre. – Ethian Woodford (@human_dis4ster)
Wall-E purely for the first 40 minutes of the film being almost entirely without dialogue yet still portraying the sweetest love story. Silent style harks back to their best shorts and is what makes Pixar so great. (UP was a close contender though 'cos makes me have all the feels and anyone who claims they don't cry in the first 10 minutes is a damn liar) – Michaela Barton (@lowkeypigeon)
1. The Incredibles (2004)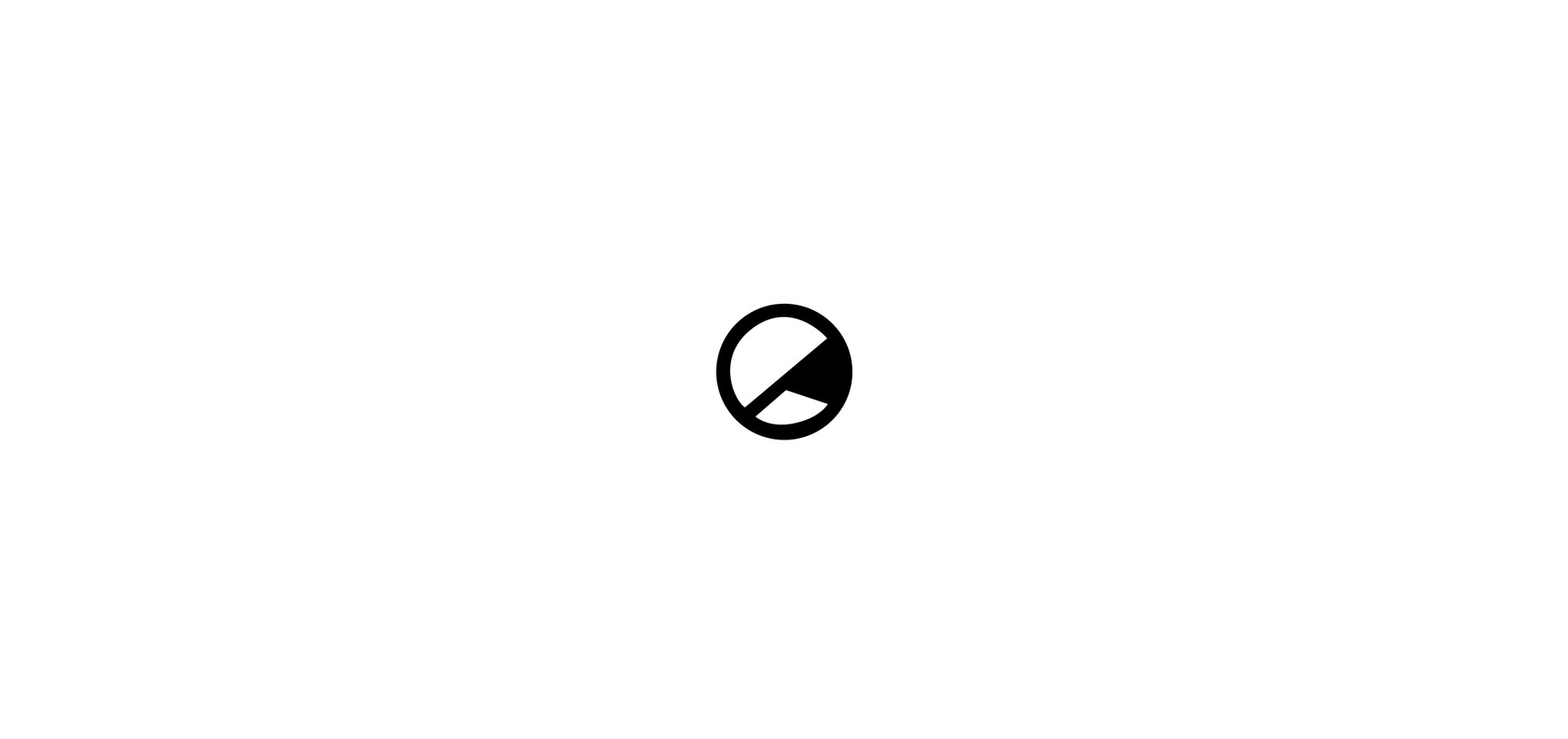 What It's About: Married superheroes Mr. Incredible and Elastigirl are forced to assume mundane lives as Bob and Helen Parr after all super-powered activities have been banned by the government. While Mr. Incredible loves his wife and kids, he longs to return to a life of adventure, and he gets a chance when summoned to an island to battle an out-of-control robot. Soon, Mr. Incredible is in trouble, and it's up to his family to save him.
What Critics Thought: A sharp, even amusing, homage to comic book lore, a great family-friendly action-comedy, and a thoughtful marital drama all wrapped up in a deliciously exciting package. – R.L Shaffer (IGN)
What We Think: Pixar have always lead the way and it really shows when one of the greatest superhero films to drop this century has been an animated one revolving around a family. It's ambitious, heartwarming, adrenaline rushing gold that cemented Pixar as the all time greats for both myself and many others. While most of Pixar's catalogue gets sequel after sequel, The Incredibles is the only film of theirs that doesn't just need one: it deserves it.
---
FOLLOW US ON TWITTER AND INSTAGRAM