For a lack of a better term, Peep Show is generation defying. While most would point out something like Friends or even Game of Thrones would usually be the first guess, the unlikely successful sitcom introduced us to Mark (David Mitchell) and Jeremy (Robert Webb), the most loveable pricks on television. Nowadays it's hard to go anywhere without hearing a quote or trying to match the same laid back attitude as Super Hans which makes it all the more difficult to not only face that the show's final season is about to air but that we have to cut its greatest moments to just 5 entries.
Jezed up the interview – Season 1, Episode 2
Where better to start off than an episode straight out the first season, an important one not only for the introduction of the hated Jeff Heaney but also the hilarious scene where Mark tries to get Jeremy a job at his work.
What follows is an absolute train wreck of an interview where Jeremy's trademark ego comes out to play, trying to sell a pyramid scheme to his hopeful employer and calling out Mark for "pissing on my bonfire" and "fancying elves and pixies." So if you're ever in the same situation, just know you can't screw up nearly as much as Jeremy. I hope.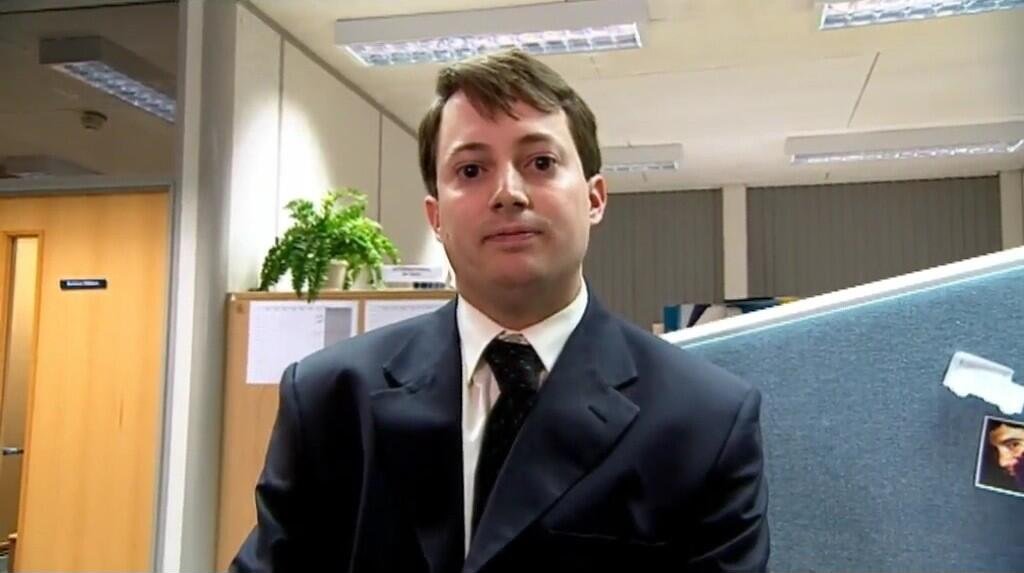 Best quotes #1 – "I like you, and if you can't handle it, you can just..you know…fuck off."
Too close for comfort – Season 5, Episode 2
If you've ever watched The Inbetweeners, another successful Channel 4 sitcom, then you'll know how cringy protagonist Will and his antics are, especially anything sexual. Before Will though there was Mark, a slightly older yet just as awkward guy whose pursuits with women bring the show some of its most hilarious moments, the most notable probably being this office foreplay moment that includes a…chat about cheese? As Mark leaves the cupboard with post it notes and a stain on his trousers, viewers also leave with something gross etched into their minds.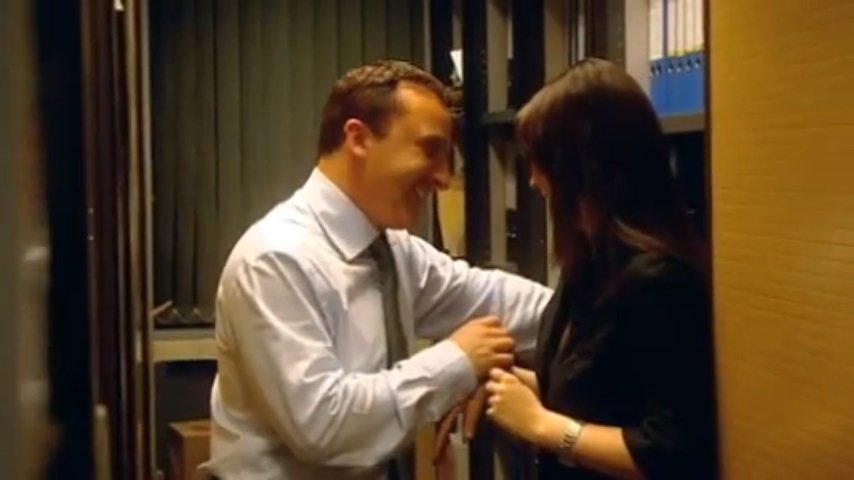 Best quotes #2 – "Que sera, sera. Whatever will be, will be. The future's not ours to see. If she fucks him, I'll kill myself."
Gotta hans it to him – Season 3, Episode 2
The aforementioned Super Hand is arguably the show's best character, providing some of the best laughs with Matt King putting on such a brilliant performance in his audition he managed to beat Russell Brand for the role! This moment showcased this perfectly, teaming up with Jeremy to try and get Mark sectioned to get the rights for a pub. "There's a pigeon in Catalonia that's in control of his legs" is all he has to say to make chaos ensue, showcasing the amazing chemistry between all the characters.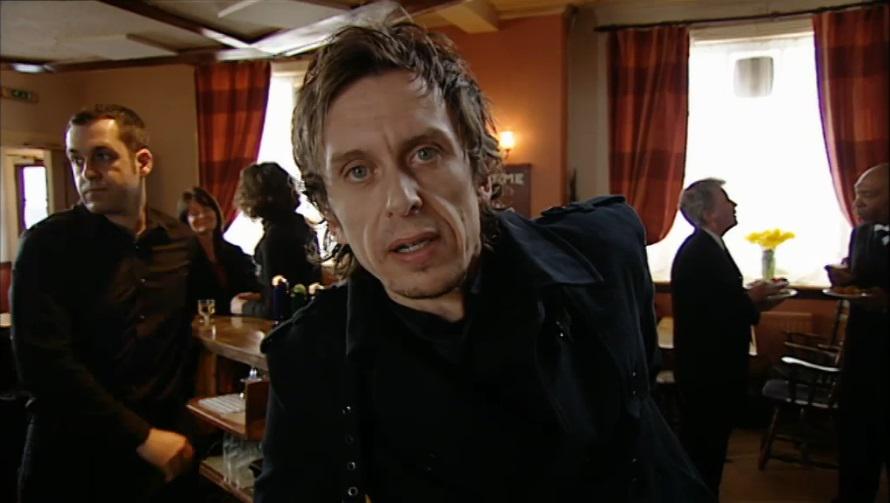 Best quotes #3 – 
"Jez, can you tell me, yeah, as a mate, someone that knows me really well, is the bottom half of me on fire?"
Bark bigger than his bite – Season 4 Episode 5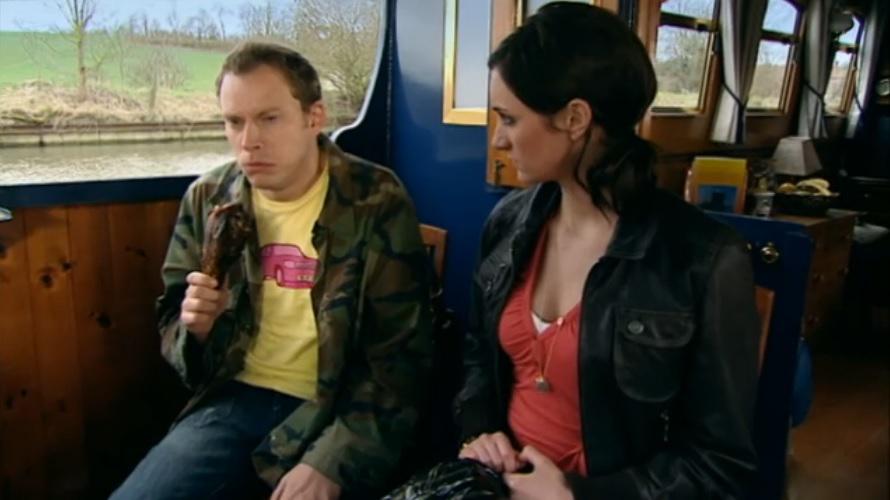 I remember watching this episode when it aired, back in the days before Netflix was your number one stop for binge watching. The thing about this entry though is it's pretty much the whole episode since it's so eventful yet hilarious. From running over and killing the pet of a girl Jeremy is trying to hit on to trying to burn said evidence to then EATING said pet in front of said girl, the episode is so ridiculous in its premise yet I can't stop laughing when Jeremy just tries to play it off as "undercooked, disgusting turkey".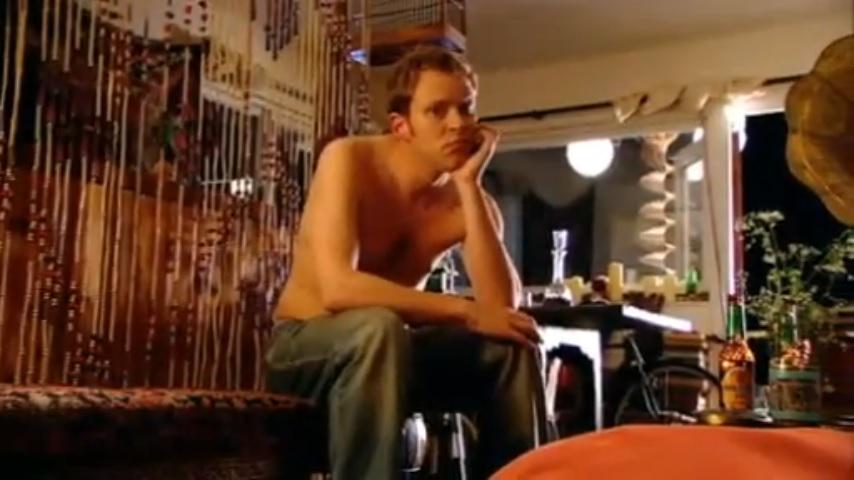 Best quotes #4 – "This is like watching a porno. Except I can't see anything, I haven't got a hard-on and I want to cry."
Did nazi it coming – Season 1, Episode 4
Making friends is difficult. All your worries before college or uni weren't about surviving on £2 ready meals for a month, it was "will I have any friends". Mark struggles just as much as anyone. Hell, the bloody episode is titled Mark Makes A Friend. While Daryl seems all lovely at first, just a minute into discussion he turns out to be, well, a nazi. "Oh bollocks. Of course, I can't just make a nice, normal friend, that would be too simple" Mark says before his new pal shouts "Heil Hitler". Could be worse I suppose…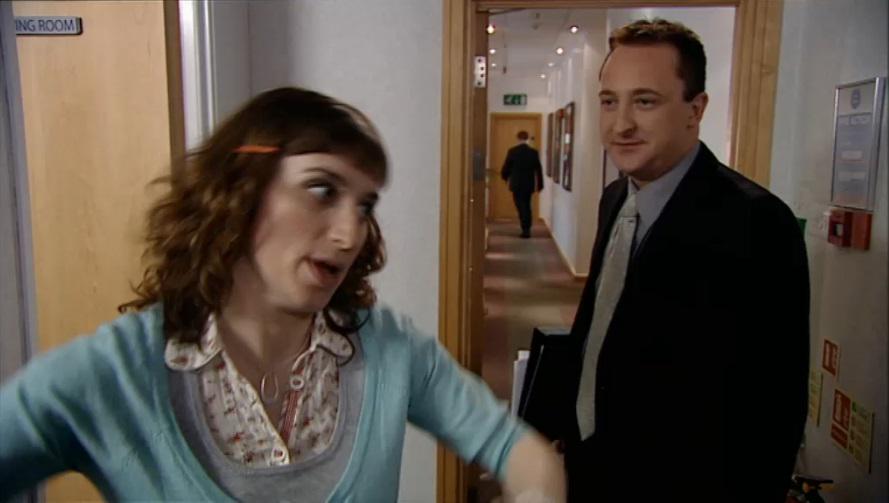 Best quotes #5 – "Jeff's doing a joke, Jeff's doing a joke, everybody quiet 'cause Jeff's doing a joke!"
Big love, Liam x