2015 has been one of the most eventful years in recent history. A year just as full of tragedy  as it was brimming with joyous occasions that put a smile on our faces.
An annual event since 2013 when I made my first compilation of best albums, here's another Best Of from us here at blinkclyro.com. As always, we have another great cast of talented writers who have helped with this list of sorts with more contributors than ever. I'll be giving my favourite of each respective category at the end of the month because my real aim in all of this isn't to further inflate my already tiny ego: it's to be a platform for opinions and that's what will be on show today. Don't agree with any of them? Then leave your rage induced comment down below.
So what are we waiting for? Let's get started.
Film
If 2014 didn't please you enough, 2015 had the return of not one but two gigantic series: Mad Max and Star Wars, both of which have been critically lauded. With this in mind, let's see what entertained us most on the big screen.
Star Wars: The Force Awakens
You may think this choice comes from either fanboyism or nostalgia, and while both of those things are true, after one showing I can say that the Force Awakens is better than all of the prequels combined.
The plot is very reminiscent and will feel familiar to fans of the original Star Wars, but with that said the power of this film to play on the hearts of fans cannot be underestimated. To be back in the universe that I love is such a great feeling. JJ has achieved what he set out to do, with use of practical effects and shooting on location, everything is real! From the sweat on Finn's face on Jakku to the bitter cold of the Starkiller base. The Force has awakened. Have you felt it?
Sicario
What can be said about Sicario that has not already been said? it's a great exploration of both suspenseful filmmaking and unexpected character development that twists and turns at every chance it gets. Emily Blunt, an FBI agent is thrown into the deep end of the Cartel infested pool of Juarez Mexico. Alongside a CIA spook played brilliantly by the overbearing and charismatic Benecio Del Toro, Blunt finds the lines of morality blurred as a shooting at the Mexico/US border leaves her startled and losing a grip on her own sense of purpose and life. Film of the year so far, presented brilliantly by Denis Villenevue.
Mad Max: Fury Road
This summer's blockbuster season was 'mediocre' in the words of Fury Road's main antagonist, Immortan Joe. At least Mad Max redeems it somewhat. Fury Road is almost a documentary on how create a world with only a camera and practical effects. Through visionary George Miller's keen eye for detail, what he creates is an adrenaline fuelled punch to the senses and then a hefty dose of nitrous oxide to our bodies. With real vehicles pushed to almost 200mph and a hell of a lot of stunt actors jumping across the chase vehicles rode by our main protagonists played by Tom Hardy and Charlize Theron, Fury Road is one hell of a motherf****** ride.
Straight Outta Compton
I don't think anyone expected this. Not even me. Straight Outta Compton is the story behind some of the past centuries' greatest hip-hop artists including: Dr.Dre, Ice Cube, Tupac and Eazy-E. The story of why these Niggas With Attitude became so famous is one that will definitely pull your heartstrings right out of your chest. Come to think of it now, I don't think there has been another film this year that has moved me the way this film did. The struggle of a movement, powered through music and brutal words that speak of a reality known to many back in the 80's, Straight Outta Compton is a must see for everyone. Emphasis on Must see.
The Martian
From book to film, it's another one of these adaptations. Only this one is superbly done, like really well done! Of course, one expects nothing less from Ridley Scott, even if he has been letting himself down lately (I won't even go into his Prometheus shenanigans) The Martian throws Matt Damon onto our red neighbouring planet as a stranded astronaut who must survive for over 300 days on a planet that doesn't support life. Now this sounds like another gritty Gravity type scenario, but it's far from. While it's visually just as beautiful, it takes the more light hearted route and gives us a feel good space film, distancing itself from both the past two years massive budget sci-fi films. The Martian is definitely a beautiful and just god damn fun film to watch. So go watch!
~
6 Years
6 years is a powerful film from 2015, starring the likes of Taissa Farmiga, better known for her role in American Horror Story and Ben Rosenfield. The story follows a couple who hold a 'perfect' and idyllic relationship. Their love seems to hold no ends while they engage in 'typical' teenage life; parties, friendships and careers. Director, Hannah Fidell, really leaves you feeling like this is what you want in your own life.
Yet as the plot unravels we view their relationship to turn sour and, more importantly, violent. New sides of the characters are evident as their conflictions tear their relationship apart, until eventually they break up.
Ultimately, 6 years, leaves the viewer understanding that violence can be present in any relationship, at any point, while personally feeling the loss and pain that the characters suffered, as simultaneously their relationship and who they are unravelled.
Absolutely Anything
Absolutely Anything was an easy choice for me, despite the bad reviews it received that made me neglect watching it until only weeks ago. It's a typical film starring Simon Pegg – funny, touching (in a strange way), but it leaves you wanting more and wondering 'what if that was me'. The plot follows a school teacher, whose life seems to be going not so well, until aliens provide him with powers to do anything.
We see he struggles to comprehend this initially, which portrays how differently his life is under this influence, including his romantic interests and work relationships. His now talking dog was a favourite of mine, bringing a whole new life to the wonder of what pets actually think.
Absolutely Anything is a feel good film that will definitely get you laughing.
Paper Towns
Paper Towns was an eagerly awaited film of 2015 due to being based upon John Green's book of the same title. John Green also wrote 'The Fault In Our Stars' which was also adapted into a film the previous year.
Director, Jake Schreier, creates a moving yet powerful film that explores the mysteries of people and life in general, as we follow the adventures that emerge when childhood friends, Quentin and Margo, are reunited. The inherently young adult nature of the film provokes a definite sense of growing up, (and ultimately moving on). Yet it shows you to make the most of what you have as we see Quentin's character evolve with confidence and happiness. Ultimately, Paper Towns leaves you feeling nostalgic, and sad in a strange 'did I do enough' way, yet it is equally beautiful in the characters present and the way it appears upon screen.
Music
In a year that saw the rise of grime, a barrage of AAA rock releases and a terrorist attack at a gig (the heart of the art), here's the best albums 2015 had to offer.
5. Bring Me The Horizon – That's the Spirit
I don't know how this happened. BMTH are a band I thought i'd grown out of, but here they are in 2015, dragging me back. This record is an absolute slobberknocker. 11 songs of sheer melodic metal mastery. Frontman Oli Sykes and the boys have been noticeably improving with each album they've released since 2006's 'Count Your Blessings', and this is the album where their talents are truly realised.
In my humble opinion, this is the years essential metal album. Cracking stuff.
4. The Cribs – For All My Sisters
Ah, The Cribs. Anyone who knows me knows that my love for the Jarman brothers and their musical output knows no bounds, and this album does not disappoint. Recorded with The Cars Ric Ocasek, this is by far The Cribs poppiest album, filled to the brim with fantastic melodies (see album opener Finally Free, what a bloody chorus). However, the guitar work on this album shines brightest for me. Some of the riffs on this thing are sublime (That's not to say Gary and Ross aren't exceptional, however.)
In short, for all my sisters is the Cribs at their best: heavy, poppy, brilliant.
3. Sleaford Mods – Key Markets
What a fucking album this is. For those out of the know, Sleaford Mods are a two piece, politically charged post-punk band from Nottingham, England. Members Jordan Williamson and Andrew Fearn are angry. Very angry. Attacking a variety of well deserving targets (Tories to people being cunts at their gigs), the boys desecrate their chosen victims with scathing aplomb. The most surprising thing about this album, for me, is just how funny it is. Williamson's wit really shines on Key Markets ("You live in Carlton you twat, you're not Snake fucking Plissken").
But it's not all fun and games with Sleaford Mods, and that's maybe what I like about them. They don't take themselves too seriously, but they'd never let you think that. Slaves who?
2. Foals – What Went Down
What Went Down is the result of a band realising their full potential. This is Foals magnum opus, an absolute joy of a record. One thing I've always admired about Foals is their ability to go from skullfuckingly heavy (What Went Down) to utterly, utterly gorgeous (London Thunder) on the same album. It sounds like two different bands at the same time as it sounds distinctly Foals.
They're dancey, they're powerful, they're beautiful, they're Foals. And, simply put, they're one of the best bands on the planet.
1. Kendrick Lamar – To Pimp a Butterfly
It couldn't be anything else, could it? Leagues above anything else released this year, TPAB is quite simply one of the best albums of all time. There really isn't much I can say about this album that hasn't been said countless times by countless other journalists. There are not enough superlatives in the English language to describe what Kendrick managed to create with this album.
Tackling his inner demons head on, the songs truly seem to serve as a release for Lamar, he bares his very soul on some tracks on here (particularly "U", "The Blacker the Berry" and the ending speech from lead single "i"). To Pimp a Butterfly is as funny as it is politically minded. Lamar really has struck a perfect balance between #Banger and social consciousness.
If, for any reason you haven't listened to this album. I heartily advise you do so. I can almost guarantee you'll love it.
~
Wavves and Cloud Nothings- No Life for Me
I guess it's technically an EP and not an album but I'll include it anyway because I march to the beat of my own decisions, as they say. Wavves have always been one of those airy-fairy-here-we-go-touch-the-surf-man kind of bands for me but with the addition, and dare I say guidance, of Cloud Nothings something magical happens- like when someone actually touches the surf, man. The title track is a stand out with a ridiculous amount of drive and energy from the very start. It blends the two bands' sounds like a lovely audio cake mix, ready to be put in the oven at gas mark fun.
The closing track "Nothing Hurts" takes a more sombre approach leaving behind the drum heavy sound of the rest of the EP in favour of jangly guitars and a warm layer of synth which is uncharacteristically evocative for a song that doesn't even last 2 minutes (which is the amount of time it's supposed to take you to brush your teeth but who does that? Am I right?).
Trust Fund- Seems Unfair
It's quite hard to write about this one to be honest. Seems Unfair only came out at the end of October but I've already killed it for myself by having it on repeat for the last few weeks. I guess this is a testament to the album in a way- there was nothing else I wanted to listen to when I knew that I could be treating my ears to this gem. This is the second Trust Fund album of the year and the progression is pretty apparent: The drum sound is noticeably better, the songs are, at times, a little darker and the tone of the album as a whole is a bit more coherent. I know it's a cliché but it sounds like the band has grown up a lot since February. I bloody love it.
(Side note- I missed Trust Fund supporting Speedy Ortiz earlier in the year but I caught Ellis after the gig and promised to bake them a loaf of bread for the next time they play in Glasgow. I'm a man of my word and now a man of yeast and flour).
Sufjan Stevens- Carrie and Lowell
Lots of people weren't all that keen on Age of Adz (2010) because it was such a departure from Stevens' usual laid back, haunting style. This album sees a return to the utterly-melancholic following the death of Sufjan's mother some years back. This tragic stimulus inspired some of his most beautiful songs to date as the album veers from heart wrenching (Blue Bucket of Gold) to lilting/terrifying (Fourth of July) and back again with the grace of seven swans (see what I did there? I don't know if it counts as a joke but it's a reference at the very least). It's definitely not one to listen to alone on your birthday in a dark room round the back of the butchers.
I promise this didn't happen to me, but if it had happened my reviews would be written in shit on a wall because of the immense emotional vulnerability that I'd be overcome with. Once again, this didn't happen to me. It didn't. I'm fine. Just let it go.
Honourable mention: Built To Spill- Untethered Moon
THIS BAND IS STILL WRITING GREAT MUSIC HOW DO THEY DO IT.
~
1 – Motӧrhead – Bad Magic
Forty years. That's how long Lemmy & friends have been plugging it in, turning it up, and playing it loud. Recent health scares have caused the big man to discard his trademark diet of whiskey and speed, but couldn't water down the sonic force that is Motӧrhead. This year saw the release of Bad Magic, the 22nd studio offering from the band, but still as raw as the eponymous debut album in 1977. Before you've even sat down to experience another rock 'n' roll punch to the face, Lemmy's scream of 'Victory or Die', followed by a shock & awe aural assault.

The most notable highlight of a solid a 22nd album that any band could offer is the slowed down, lighters up, tears in your eyes 'Til the End', the most emotional Motӧrhead track ever penned, and one of the diamonds on the album. There's nothing more to be said for a band, and more specifically a man, that is a true blue rock and roll star. Not a stereotype, not a poser, just a man who plays it loud, blows your eardrums out, and steals your girlfriend. God bless Lemmy Kilmister.
2 – Enter Shikari – The Mindsweep
They just can't make a bad album, can old Shikari. Their youthful aggression has been channelled into a sonic rebellion, and 2015's The Mindsweep was no stranger to the danger we all face. If nothing else, Rou and the gang are hardwired into the dire state of affairs this world is in.
In a rallying cry to dispel hate & care for your fellow human, 'The Appeal & The Mindsweep I' starts off a frank & noisy tour through the current state of affairs, screaming at the idea of privatised healthcare in 'Anaesthetist', refusing to be beaten in 'The Last Garrison', talking about the emperor & the arctic fox, and more seriously, the perils of global in 'Myopia', the absolutely thrashing fistfight that is 'There's A Price on Your Head', and the only track that's made me cry repeatedly this year, 'Dear Future Historians', which is probably one of the best tracks Shikari have ever put out. Also tipping my fedora to the iTunes bonus track 'Slipshod' & the video for offering a bit of comedy on an album that could be a political manifesto for one of the good parties.
Referencing only a few tracks on this album hasn't done the album justice, because the whole album is a finely-crafted masterpiece, so do yourself a favour and get mindswept.
(Honourable mention for the Hospitalised version of this record)
3 – Broken Hands – Turbulence
CURVEBALL TIME. This was literally a fatal four-way between Foals, BMTH, Muse & these guys for my final album of the year, but the scrappy underdog just powerbombed those behemoths through the canvas. If you've heard of Broken Hands, you'll be smugly pursing your lips, nodding in agreeance that Broken Hands are probably the most exciting band you've never listened to. Below will be a brief overview of their album, but don't worry about that, just grab a copy of Turbulence & crack on. Doing a concept album is brave. Doing a concept album as your debut album is exceedingly brave, but what's fear to Broken Hands, they've supported the Rolling Stones! They're influenced by Hawkwind! WHY ARE YOU STILL READING THIS?

The album references flight & planes throughout, with the first track 'Spectrum' kicks off with 'There's a jet engine in my head', and we've all felt like that in some way shape or form. We then journey into the bouncy little jam they call 'Meteor', a slowed down singalong for 'Impact', which I'd gladly slowdance at my wedding to, another moody tome in the form of '747' where the sustaining voice of Dale Norton prays for doom, death and destruction to come soon and keeps erm, sustaining (honestly he can hold a note longer than Arsene Wenger can hold a job. Really nice guy too, had a chat with all of them and they're a great bunch of lads, even if they were terrible musicians you'd want them to do well because they're nice guys).
The fact that in my twisted worldview, their debut is enough to trump some of modern rock's biggest heavyweights, take influence from some of the rock and roll gods including Hawkwind, Sabbath and Motӧrhead and turn it into an experience, and that says a lot about their future.
3. Lana Del Rey – Honeymoon
Typically lugubrious though Ultraviolence was, Del Rey truly bought her A-game back with her third album in three years. Where Ultraviolence fell down with its tendency for bland album tracks, Honeymoon was full of heart-wrenching and nostalgic tunes such as The Blackest Day, Salvatore and the Bond theme-esque 24.
It's Elizabeth Grant doing what she does best: pining about drug lords and establishing her iron-clad aesthetic as the all-American girl stuck in the wrong era. Beautiful,elegiac and razor-edged.
2. Peace – Happy People
The Birmingham quartet have firmly established themselves as major players on the indie music scene. Happy People, their second album, sees them continue with their breezy, catchy brand of indie pop. Gems include the radio-friendly Lost on Me and Money, in which satire is made of the modern day careerist mindset: 'You're going to be happy, you're going to be rich.'
The light-heartedness of Harrison Koisser and co. make them a refreshing change from some of the more glum faced present day rock bands, and this album shows their potential as a crowd-pleasing headliner.
1. Grimes – Art Angels
The second female artist on this list with a kooky alias, Grimes somehow managed to outdo Visions, the demonic album that your religious aunt would probably frown upon, and one that took her from underground to mainstream with its heavy beats and otherworldly music videos. The long awaited Art Angels is Visions with added sweetness and a pair of fangs: it is Claire Boucher, established and unafraid of mixing the feminine with the fierce.
Instead of deep voice distortions we have tinny electronic instrumentals and girlish Taiwanese rap, and it somehow all works perfectly.
TV
Television was once seen as the inferior alternative when compared to movies: now TV gives the cinema experience a run for its money with some brilliantly made shows gracing our screens. Was 2015 any different? Let's find out.
I'm a student; a university student, to be exact, and if there's one thing that my £9,000 a year education (bloody Tories) has taught me so far, it's that there's a hell of a lot of TV waiting to be watched when I have essays that need doing. With that said, it's time to dive in to my retrospective on the top five TV shows of 2015.
#5 Louie (Season 5)
Even in its fifth season, when the majority of sitcoms begin to run out of steam, Louie only gets better. More comedic than the fourth, the fifth season proves that there is still endless comic potential in a show about a sad, white father (it's funny, trust me).
#4 Empire (Seasons 1 and 2)
The numbers don't lie; Empire is the first series in at least 23 years to gain viewers each week for its first five episodes. A gritty, dramatic soap opera for the 2010s, it's caught fire extremely quickly, and it's easy to see why; Taraji P. Henson's iconic turn as Cookie Lyon has cemented her position as one of the most talented actresses right now. 50 Cent might think there's "too much gay stuff" (really, Fiddy?) but the rest of us can't get enough.
#3 Unbreakable Kimmy Schmidt (Season 1)
Unbreakable Kimmy Schmidt fills the 30 Rock-sized hole in my heart, in a very good way; the dizzying, interlocking jokes have Tina Fey's wonderful fingerprints all over them. It's a blindingly funny tale of a girl finding her way in New York after spending the majority of her life in an underground Doomsday cult, but for my money, it's the flawless Titus Andromedon that steals the show. Trust me, you'll have Pinot Noir in your head for weeks, and you'll soon be counting down the days until the next season is available for streaming (Spring 2016, folks)
#2 BoJack Horseman (Season 2)
The second season of BoJack Horseman, another golden dingleberry from the gloriously clean Netflix Original butthole, is dark, layered, and hilarious. It's the type of show that rewards the viewer for watching; its fast, densely-packed dialogue reveals more and more upon each subsequent watch, and every episode guarantees you a startling cocktail of belly laughter and deeply emotional introspection. It's odd to think that in 2015, the TV show that provides the most accurate portrayal of mental health issues is an animated sitcom about a talking horse played by Will Arnett, but that's where we are right now, and I love it.
#1 Master of None (Season 1)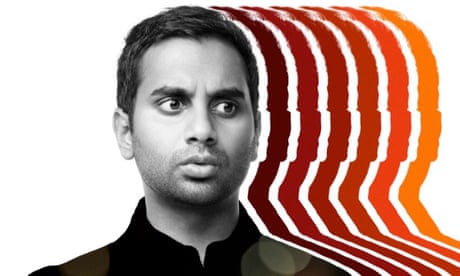 Aziz Ansari's new Netflix sitcom has it all: pasta, relationships, pasta, informed feminist rhetoric, pasta, Eric Wareheim, and pasta. The dude loves pasta. He tackles important subjects such as interracial dating, sexual harassment, racism in the media, and most importantly, how to get the best tacos in New York City. Most of all, however, Master of None is fucking real; Aziz approaches problem subjects like racism and sexism and handles them with a refreshing openness and honesty that's unlike anything on network television, while not straying into preachy territory. Aziz changed the god-damn game with this one.
It's been over a year since the beginning of the television spin-off to the Coen brothers' cult film Fargo and as its second season comes to an end, Lorne Malvo and Lester Nygaard are names of the past. Many were anxious that the second season in Noah Hawley's darkly comical anthology would not live up to the first due to it's new cast and storyline set almost thirty years before the first. However, those worries were put to rest within the first couple of episodes as Fargo season two has proven to be one of the best shows on television this winter.
This time the story follows a young Lou Salverson (Patrick Wilson) in 1979 as he is caught up in the struggle between the menacing Gerhardt clan and the Kansas City Mob. Wilson is not alone in this all star ensemble however as he is joined by the likes of Kirsten Dunst and Ted Danson who along with the rest of the cast, thoroughly display their talent throughout. Bruce Campbell also pops up to do his best Ronald Regan in the season's fifth episode.
Once again writer Noah Hawley gives us an enticing and entertaining story from start to finish with his clever dialogue and colourful characters. From the paranoia between accidental murderers Peggy and Ed Blomquist (Kirsten Dunst and Jesse Plemons respectively) to the insidious journey of the hired hand, Hanzee (Zahn McClarnon) there is plenty going on throughout, but it all comes together in the thrilling penultimate episode. There's also a subplot involving UFO's but let's not get into that right now. The Coens themselves are only executive producers on the show but fear not Coen fans as there are multiple references to their films throughout (most notably through the choice of music used this season).
Along with the stellar acting and cleverly woven script the show is also visually appealing, once again filmed in the beautiful Calgary, Alberta. The snow-covered landscapes and coniferous forests contrast with the violent events that develop around them.
One worry many people (including myself) was that nobody could top Billy Bob Thornton's performance as Lorne Malvo last season. While this is arguable, there are several characters who definitely come close, most notably the previously mentioned Hanzee and the silver-tongued Mike Milligan (Bokeem Woodbine). These two characters contrast each other, the former being silent and reserved while the other is talkative and extravagant, although they rarely ever interact they certainly make just as good villains as Malvo in the previous season. There are other memorable roles such as Campbell's Ronald Regan and the always entertaining Nick Offerman as the paranoid Karl Weathers, a character reminiscent of Walter Sobchack from another Coen brother's film, The Big Lebowski.
The final episode of this season may come across as underwhelming to some, most characters are essentially where they were at the beginning, but that's most likely why it's titled Pallindrome. It wraps up some things but also leaves a lot of loose ends that leave viewers thinking, maybe Hawley will give us some closure if a third season happens but as The Soprano's once proved, sometimes less is more.
Definitely living up to it's previous season and opening multiple doors for a third, the second season of Fargo has been one of the highlights of television in 2015. Noah Hawley once again creates a variety of colourful and contrasting characters that he uses to weave his darkly comical crime story against the snowy Minnesota backdrop. Those who loved season one will love this one just the same despite the absence of fan favourite Billy Bob Thornton, they may even love it more.
It has some minor issues such as certain characters and plots being underdeveloped but all in all, Fargo season two is a unique and entertaining experience which has been a pleasure to watch from start to finish.
Big love, Liam x